Here it is Friday already. I listed this NEW MOON album last night on eBay. It is a paper bag album, 12 pages including the front and back covers. This is LOADED with pictures from the movie. I just can't wait to see it! :)
Here it is: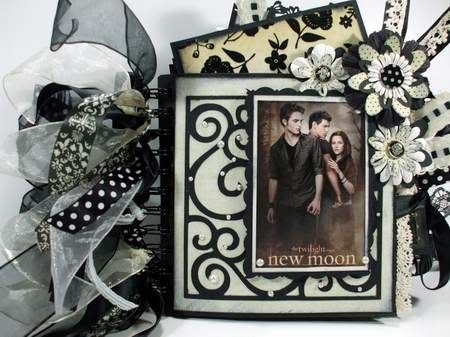 http://cgi.ebay.com/ws/eBayISAPI.dll?ViewItem&item=220463686614&ssPageName=STRK:MESELX:IT
I see it already has a bid! YEA!! :) Things are slow on eBay right now with school getting ready to start. It is hard to believe summer is winding down.
Ok... take a look and see what you think....