It has been week since I last posted here. The days just seem to go by so fast these days.
I am very excited to announce that I am a PROUD new member of BTDL Design team. These ladies are so talented and I feel so at home with them already. What a great group of gals!! Be sure to search BTDL to see what these talented ladies are creating.
I just listed two more tag cards this evening. I also have a NEW MOON paper bag album I will be listing in a day or two. Here is the tag cards and the NM album.
Girl "A Good Day" tag card :
Boy "A Good Day" tag card :
and finally the New Moon album: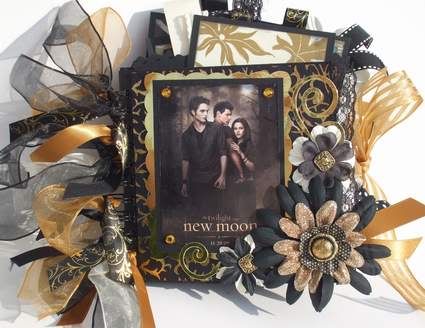 Lacie will be having her Fall pictures made today. Her first "SCHOOL" pictures. :) I hope she can sit through it.. we shall see...
Have a great day!