Well, it has been quite a busy day for me today. I am pooped! I still wanted to pop in and say "HI".
Today was Lacie's first ever field trip! and believe me when I say it was a FIELD TRIP! LOL! Her school went to visit a farm today. The trip had been planned for Thursday and it was supposed to be at a apple orchid or something like that in South Carolina. So at the last minute, they decided to take a trip to a local small farm. Which was fine with me, it was closer and she had a ball!
We went on a hayride, she fed the goats, a horse, and a donkey. They had a CORN MAZE and a HAY MAZE, plus a huge hay bale slide. When we were in the corn maze, they let them pick out little pumpkins to take home.
It was a fun day for us and wouldn't you know it, I mostly have pictures of only her backside! I just can't get her to turn around and get her picture took. lol! Oh wait.. I did get ONE front shot of her. She was sliding down the hay straw slide.
I just listed these 3 single page layouts on eBay tonight. I have to take pictures of the albums tomorrow so I can list them tomorrow night. I also managed to get an acrylic album created this week also. I sure hope the sun is bright tomorrow so I can get some clear pictures.
Check them out....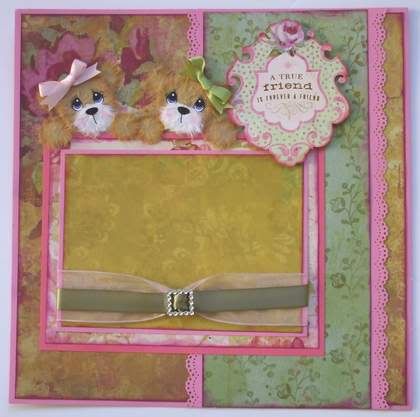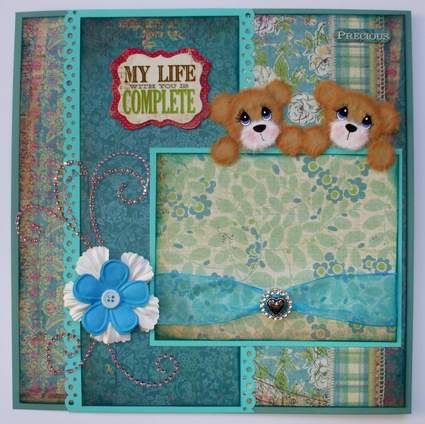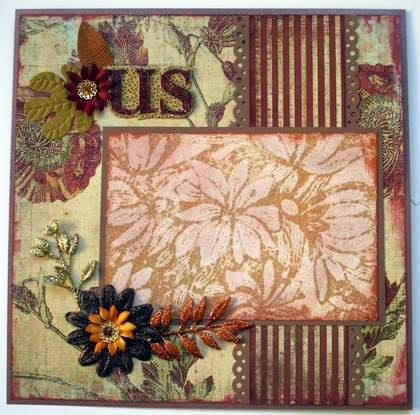 Well, I guess that's all for the night!
**SWEET PAPER DREAMS**
Tammie