I listed this all acrylic album last night on eBay. I love the papers, they are from the "MADELINE" collection from K & Company. (my favorite paper line)
This album measures 8 x 8 and has twelve cascading pages. Here is the link and a picture: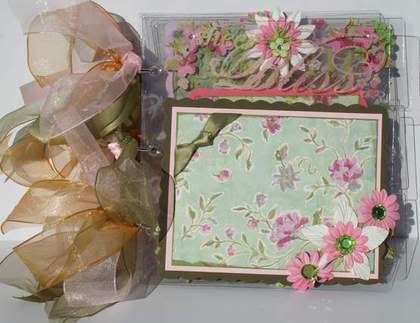 http://cgi.ebay.com/ws/eBayISAPI.dll?ViewItem&item=220492305491&ssPageName=STRK:MESELX:IT
Have a Happy Friday!
**SWEET PAPER DREAMS**
Tammie :)